From Our Family And Home, To Yours.
Meet The Dogstrom Family!
Born and raised in Mancos, Colorado:
Meet Jenny & Theodore (pups), Mark, Jillian (Me) and our baby Max.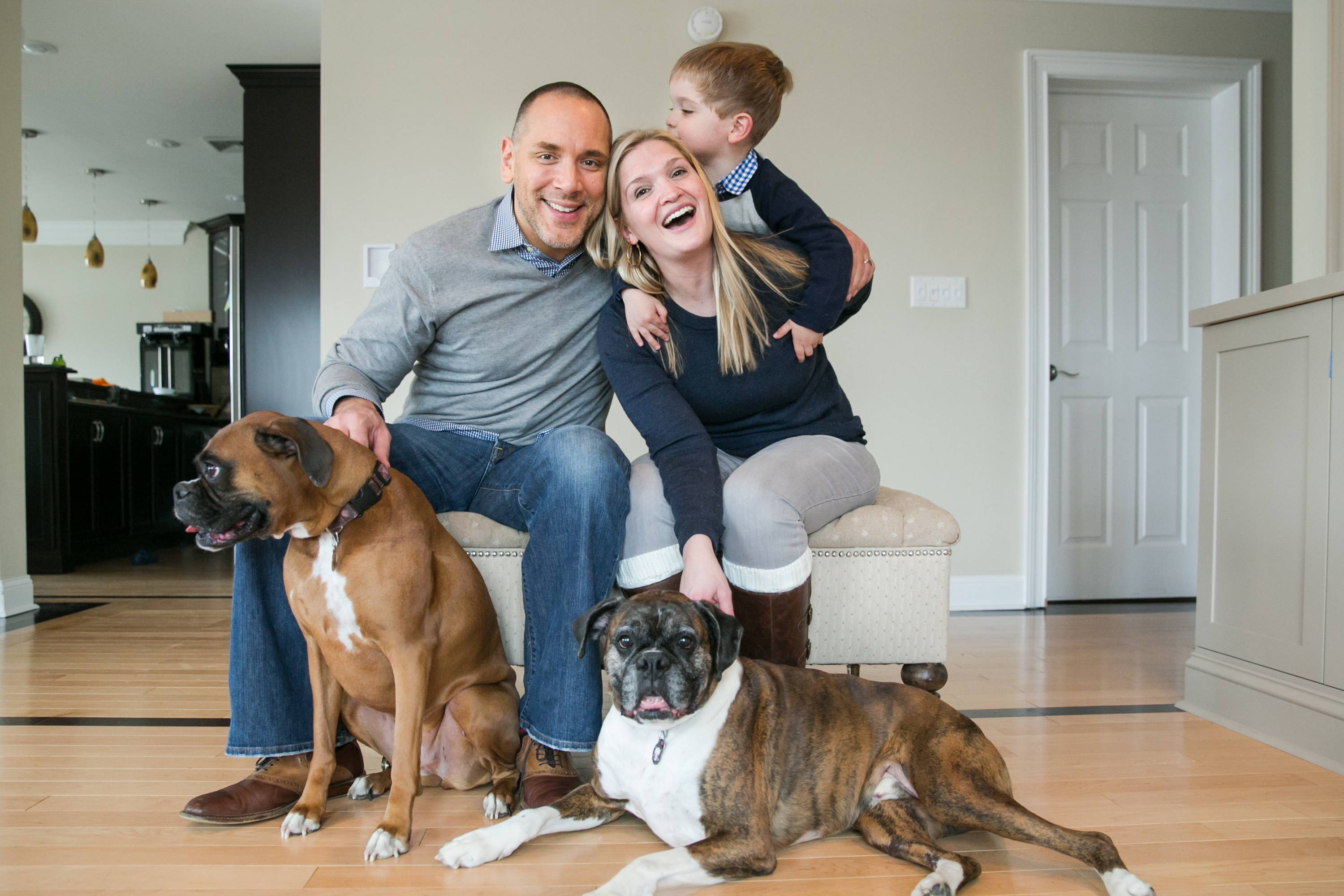 HELP US FIGHT BACK AGAINST ANIMAL ABUSE! 

WE HAVE A MISSION: TO END THE KILLING IN AMERICA'S ANIMAL SHELTERS AND HELP CREATE A SAFE HAVEN FOR HOMELESS PETS. 
A PORTION OF OUR PROFITS ARE DONATED TO NON-PROFITS MAKING A DIFFERENCE!

WE'RE DEVOTED TO HELP SAVING THE LIVES OF ANIMALS IN NEED AROUND THE WORLD. BY JOINING THE #DOGSTROMFAM, YOU JOIN US IN OUR FIGHT AGAINST ANIMAL ABUSE.
TO EXPRESS OUR CONCERN AND COMPASSION FOR OUR FURRY COMPANIONS, WE WILL BE DONATING 10% OF ALL PROCEEDS EVERY MONTH TOWARDS OUR CHARITY PARTNER, THE HUMANE SOCIETY OF UNITED STATES, TO HELP FIGHT AGAINST ANIMAL ABUSE IN AMERICA. 
🐾 AS A #DOGSTROMFAM, WE TOGETHER STAND FOR THE HEALTH AND SAFETY FOR ABANDONED, HURT, ABUSED AND TORTURED PETS IN AMERICA.🐾
Some Statistics Obtained From The Humane Society of United States & PetHelpul :
Every 60 seconds, one animal suffers abuse.

Close to 65% of all abused animals are dogs.

Every year, more than 10 million animals die from abuse in the US alone.

From 2008 to 2015, more than 80,000 Greyhounds became part of the racing industry.

Neglect and abandonment are the most common forms of abuse towards domestic animals in the United States.
According to ASPCA.org, 1.5 million shelter animals are euthanized (670,000 dogs and 860,000 cats) each year; an estimated 2.6 million were euthanized in 2011.
Of the reported cases of dog abuse, pit bulls make up the majority.
Dogs can die within 15 minutes from heat stroke since they can only pant and sweat through their paws to cool off when it is very hot. Many dogs die every year due to being left in hot cars.
The HumaneSociety.org reports that 71% of victims of domestic violence reported that their abuser also targeted their pets.
Investigators of animal abuse cases often discover that domestic abuse is happening within the same household.
When training a dog for dog fighting, the dog is often abused, starved, and tortured in order to trigger aggressiveness due to survival instincts.
Dogs that lose in a dog fight are often burned, drowned, electrocuted, or beaten to death by their owners.
Dog and cock-fighting are illegal in every state in the United States.
2020 Animal Abuse Statistics in the U.S.
| Type of Abuse | % of Cases |
| --- | --- |
| Death by Neglect | 32.4% |
| Lethal Gunshot | 11.6% |
| Lethal Asphyxiation | 11.5% |
| Death by Poison or Fighting | 9.3% |
| Death by Physical Abuse | 7% |
| Death by Torture | 5.6% |
| Misc. (Hunting, Burns, etc.) | 22.7% |
We offer all of this while providing excellent customer service and friendly support. We're a business run by family and friends, so we always treat our customers the same as part of our close group.
We always keep an eye on the latest internet trends and put our customers' wishes first. That is why we have satisfied customers all over the world, and are thrilled to be a part of the online industry.
The interests of our customers are always the top priority for us, so we hope you will enjoy our products as much as we enjoy making them available for you.